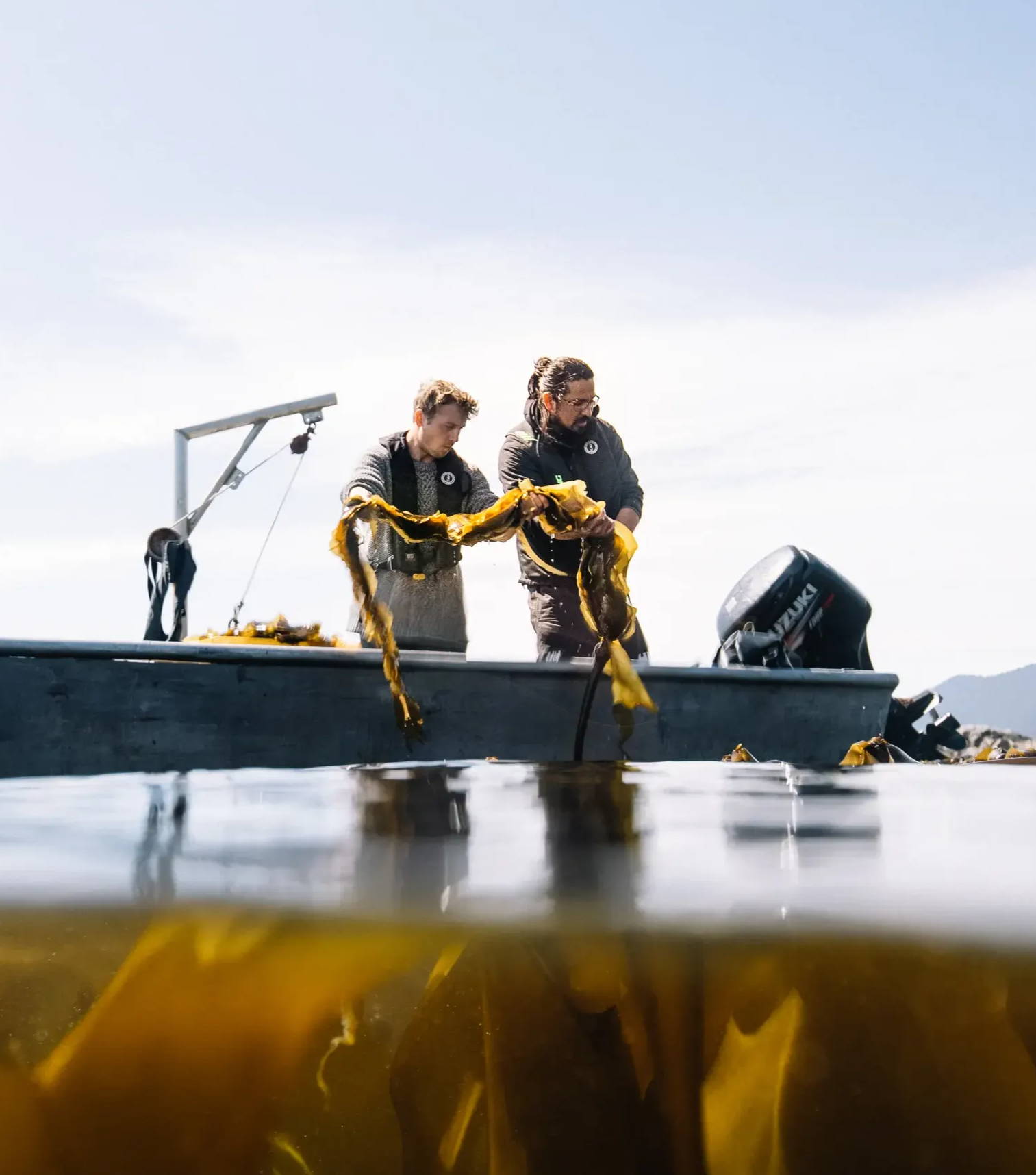 Meet Stevie Dennis and Jordan White. These two are the foundation of Naas Foods. They met at a lodge in Northern B.C. where they quickly became friends over their common interests and appreciation for a good laugh.

Although they are two people from very different walks of life, these two share one common passion: finding and sourcing novel ways of feeding the planet through regenerative, aquatic resources.

Starting out their journey together, they developed a kelp plant probiotic called Keltsmaht Kelp, which has since evolved into developing high-quality, delicious kelp products that are gentle on our coast.

---
While being an Ahousaht member of the Keltsmaht First Nations. Stevie grew up in Tofino in and around the ocean his whole life. With a passion for the sea, Naas Foods couldn't have been a better fit. With the drive for his local community, and sustainability at the forefront of Naas values, Stevie works every day to do his part for his hahoulthlee (territory).
Jordan oversees the inner workings of Naas Foods, leading the team in seaweed pursuits. He holds a business degree from the University of Victoria where he discovered his passion for kelp. Jordan is dedicated to providing the highest quality kelp and supporting the communities in which Naas operates.
Digital Media Manager & Content Director
Nicole is a professional photographer based out of Tofino, British Columbia, specializing in conservation visual storytelling and commercial photography for sustainable brands. She loves to combine the powers of science, research, and photography with community outreach and activism to reduce human impact on the ocean and surrounding environment. In her spare time, find her chasing waves, free diving and adventuring with friends.
Jordan supports the success of the operations and science teams at Naas Foods. She holds a B.Sc in Earth Science from Dalhousie University and an M.Sc in Planetary Science and Geology from Western University and brings over 5 years experience in marine science and conservation. She is excited about the growth of seaweed and its potential to provide sustainable opportunities for coastal communities, while supporting a thriving ocean.
Born and raised in Southern Ontario, Sammar left her corporate marketing career and moved to Vancouver Island in 2019. She comes with her agency and freelance experience in brand management, content development, and integrated marketing strategies to help bring the team's goals to life. Her favourite part about working with Naas is learning about all things kelp and sustainability.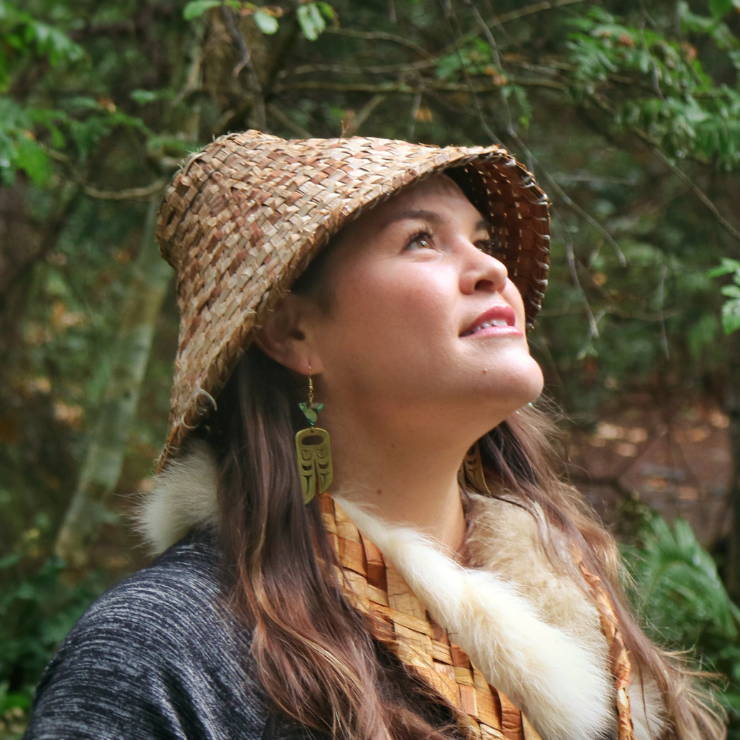 "Akƛuusiš Qʷayacnit Ḥakuum. Istakšił Aḥuusaḥt, Hišquiaḥt aḥ Qʷayacnit. Ayakniš mułmumc. My name is Natalee Dennis, I come from Ahousaht, Hesquiaht and hippy point. I have many roots. I am a proud Nuuchahnulth mother, woman, and artist. My journey has been a unique one. From business logo design, painting, to tattooing. T'ašiisiš ʔaani qʷaasasa. My path is extraordinary.
I designed Stevie and Jordan's business logo with the connection to the hiłcaatu (ocean). The kelp symbolizes the freedom of working with their own company, yet still connected to the earth by roots. Giving them the ability to withhold through wiaksii (stormy seas). The movement of the kelp symbolizes the path they are on. Although, there will be ups and downs, they continue to grow towards the surface.
I gifted the designs to my brother and Jordan. I am proud to see my brother and his friend accomplish their dreams of working for themselves. One of their many goals has come to fruition, I am even more proud to have my artwork as their face logo. "