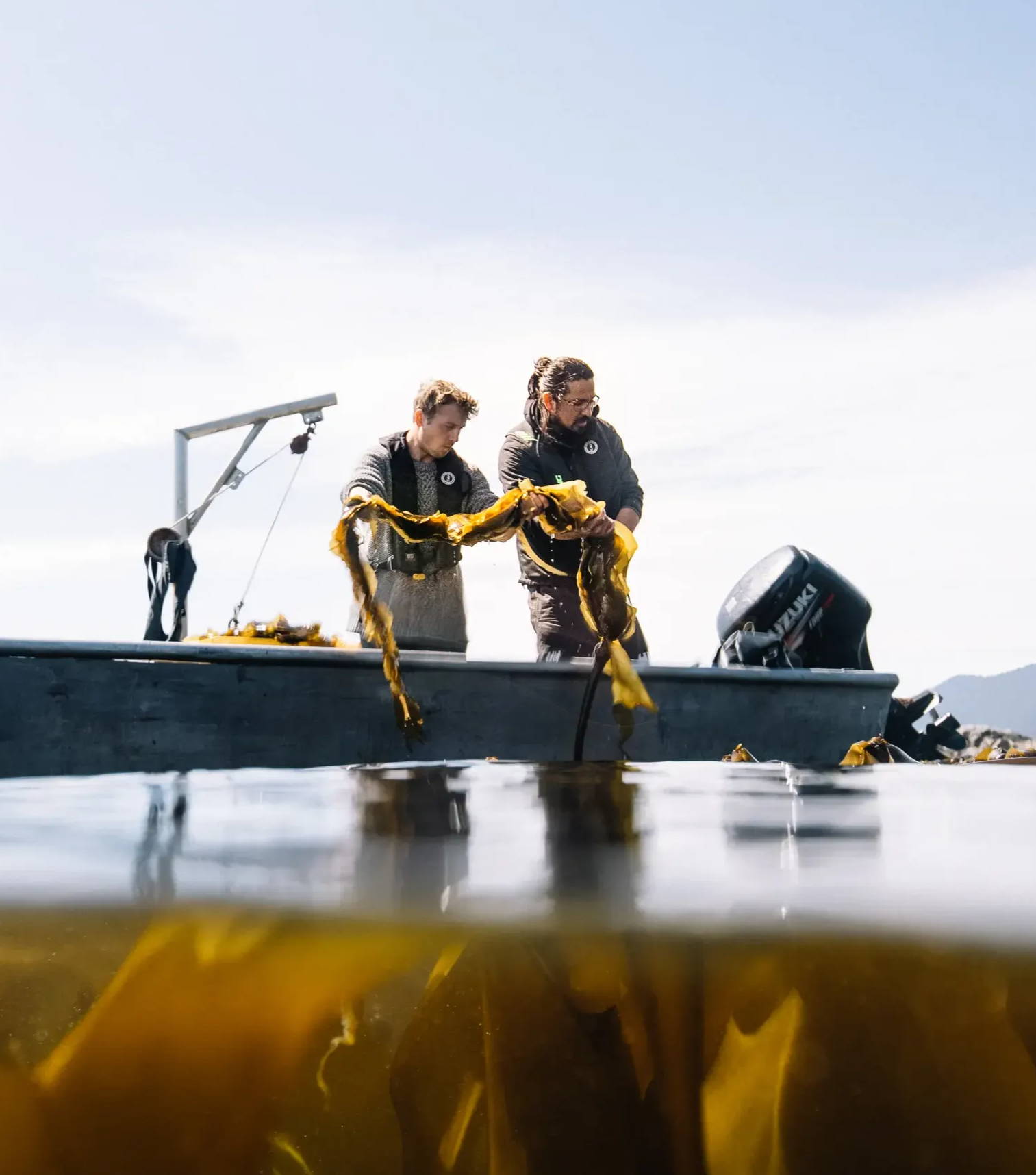 Meet Stevie Dennis and Jordan White. These two are the foundation of Naas Foods. They met at a lodge in Northern B.C. where they quickly became friends over their common interests and appreciation for a good laugh.

Although they are two people from very different walks of life, these two share one common passion: finding and sourcing novel ways of feeding the planet through regenerative, aquatic resources.

Starting out their journey together, they developed a kelp plant probiotic called Keltsmaht Kelp, which has since evolved into developing high-quality, delicious kelp products that are gentle on our coast.

While being an Ahousaht member of the Keltsmaht First Nations. Stevie grew up in Tofino in and around the ocean his whole life. With a passion for the sea, Naas Foods couldn't have been a better fit. With the drive for his local community, and sustainability at the forefront of Naas values, Stevie works every day to do his part for his hahoulthlee (territory).
Jordan oversees the inner workings of Naas Foods, leading the team in seaweed pursuits. He holds a business degree from the University of Victoria where he discovered his passion for kelp. Jordan is dedicated to providing the highest quality kelp and supporting the communities in which Naas operates.
Sylvia was born and raised in Tofino, fostering her deep love for the marine ecosystem of the coast. She attended the University of Victoria for a B.Sc in Psychology and Environmental Studies. Sylvia has an interest in the creation of localized food economies based on renewable and sustainable products. She hopes to create positive environmental and economic changes locally, well also experimenting with fun ways to cook with kelp.
Zach moved to Vancouver Island in 2015 to follow his dream of supporting our oceans. He holds a B.Sc in Marine Biology from the University of Victoria and brings over four years of experience working in marine research and conservation. He is excited about the relatively untapped potential of kelp as a food source and product, and wants to grow an industry focused on using this sustainable and renewable resource.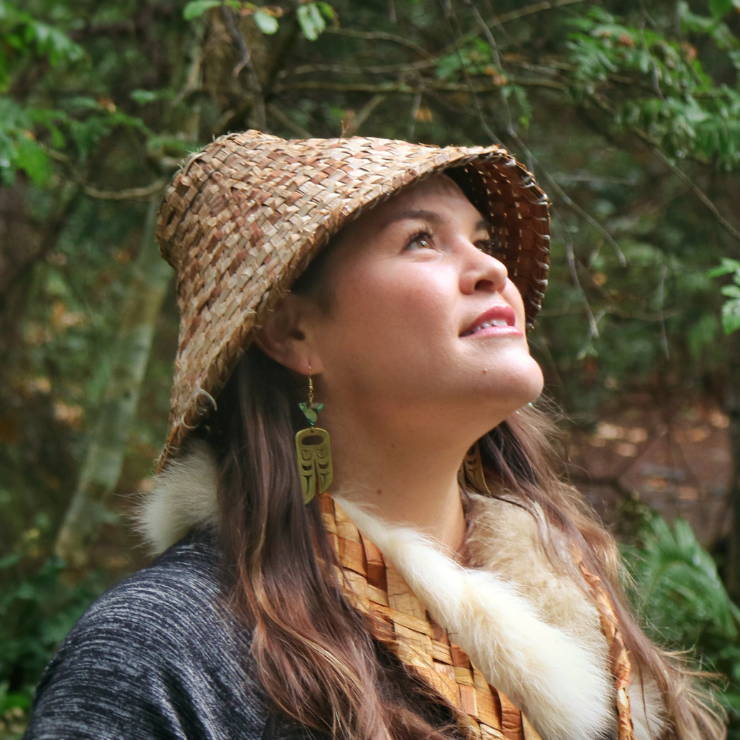 "Akƛuusiš Qʷayacnit Ḥakuum. Istakšił Aḥuusaḥt, Hišquiaḥt aḥ Qʷayacnit. Ayakniš mułmumc. My name is Natalee Dennis, I come from Ahousaht, Hesquiaht and hippy point. I have many roots. I am a proud Nuuchahnulth mother, woman, and artist. My journey has been a unique one. From business logo design, painting, to tattooing. T'ašiisiš ʔaani qʷaasasa. My path is extraordinary.
I designed Stevie and Jordan's business logo with the connection to the hiłcaatu (ocean). The kelp symbolizes the freedom of working with their own company, yet still connected to the earth by roots. Giving them the ability to withhold through wiaksii (stormy seas). The movement of the kelp symbolizes the path they are on. Although, there will be ups and downs, they continue to grow towards the surface.
I gifted the designs to my brother and Jordan. I am proud to see my brother and his friend accomplish their dreams of working for themselves. One of their many goals has come to fruition, I am even more proud to have my artwork as their face logo. "